Hello readers ! This is the first time ever we are sharing our personal stories on this blog. Since past few years we have been working hard like anything to serve the best for you, and of course, we get your support throughout. We thought, putting some words together will be a nice idea and worth sharing.
Our life story
We are two person army Hari and Geetanjali, both sharing the same goal, strategy and even the same workspace. Two of us hold engineering degree from Odisha, a state in eastern India.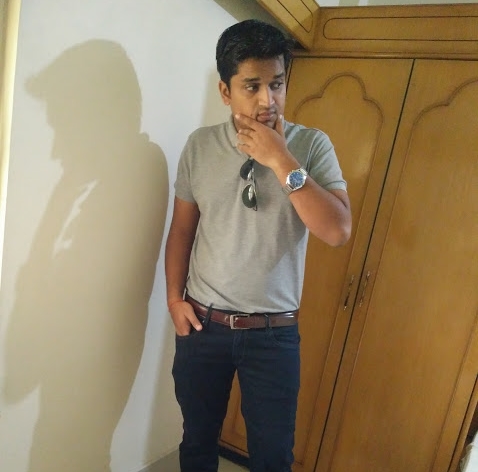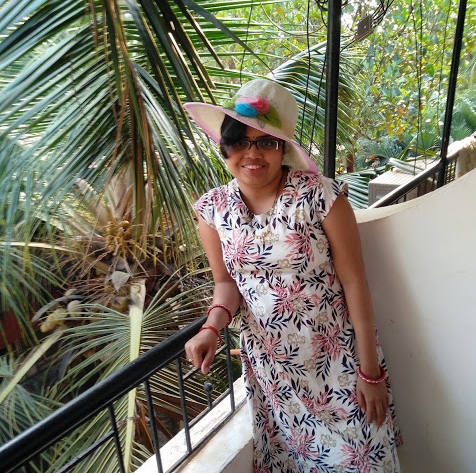 Yes, your guess is right. We are husband and wife 😉
Once upon a time, we were working for Multinational Corporations (MNC) with clients like Apple and McDonald's. Life was fun, curious and not to mention the opportunity to work with people across the country was incredible. Learning curve was stiff. Still we remember the team meetings, KT sessions, overtime works to meet the deadline, christmas and diwali decorations, catalyst parties, plantation programmes, occasional philanthropic activities with a day out helping poor people. It was a mixed bag of feelings. Thanks to my friends who were working with me (cheers if you are reading this now).
We had a dream to start something on our own. We never knew about blogging that time (2011). It was Internet Of Things (IOT), which we were most attracted to. We bookmarked couple of tech blogs and news sites and get regular updates. Everything was changing too fast. The rise of cryptocurrency, new product announcements by Google, Amazon AWS, tech acquisitions by companies and the list continues.
Days goes on. Finally we decided to quit our job and start blogging/programming as a career. We decided to start writing what we know, as we had gathered ample of ideas during past few years. We were developers, so were attracted to programming stuffs rather than gadgets. We purchased a domain name and wrote about computer softwares, tricks, tutorials and how-to stuffs. Initially it was Blogger.com where we did start, just like other bloggers. It was slow but people started liking our blog and writings. Eventually we migrated to WordPress with self hosting.
What is our income source ?
During initial days, we were not getting much. Few months later, we started receiving some requests from people to help them with programming stuffs. That was a turning point. A few other people suggested to develop some scripts to automate their works. Those definitely gave us some momentum, but not enough to run our business though. "If people love our programming skills, then why not create some premium apps", we thought. We were unknowingly turning our hobby into career.
We had some good ideas. We started architecting them and eventually they were released. Some of them got popular and some were not. But definitely it was a good start. By that time, we already knew the key point to success. There after we published a lot of paid add-ons and scripts. We had already created a good relationship with our clients and some of them working with us for long term, even till now. We delivered with what we promised. Thus it became our primary source of income.
How much money we make ?
Well! though we cannot publish the exact figure, but we can say it is good enough to run our family and business. We would like to share the different sources instead. Here they go:
Our primary focus is not advertisements, rather we focus on our premium apps and client projects. Our blog is a platform to grow, it is a win-win for both us and our readers. We want the orange section to be even bigger. We have couple of big products already in progress. Hope they will be published in a few weeks. The development cycle is bit longer as we handle other client projects too.
Building relationship with world
After all, money is not everything. Which matters for us is relationship and ❤. In past few years we made a lot of new friends in India and abroad. They work with us professionally and even share their stories. Sometimes they share their traditions and beliefs which adds a new flavor to it. We are extremely happy to be a part of their life. The feelings they have and the appreciations they give is invaluable for us, it has its own pleasure.
What is our goal in future ?
There are a lot !. We want our user base to be even larger. We want to see our blog to be featured by people, not by sponsorship but spontaneously. We have also some ideas to conduct technical seminars/workshops on programming and emerging related technologies, if possible outside India as well.
Apart from the business goals, we have some non-profit philanthropic ideas for nature and welfare of humans.
We believe, there is no pleasure in setting goals rather while executing them. It's all possible with your support and love.
Do you feel this as a success ?
Well, it is totally a relative term. We definitely feel this as a success but sky is not the limit. Miles to go, a lot of things to happen.