Do you want to share some of your Gmail contacts or in fact a contact groups with others ? You want somebody to edit and update your contact groups ? How do you do that ? As there is no default option available in Google Contacts, we have created a script which can help you to share your Google Contact Groups with some persons. You can give him edit/view access and can also revoke his access anytime.
Features of this script
Create user
You can create a new user by providing a username and password
Grant Permission
You can give edit/view access for a contact group to the user(s)
Web App
Provide the Web App URL to your users to access the shared contact groups
Revoke Permission
At any time you can revoke the permission from the user either by changing the credentials or deleting the entire user from the list. After the permission is revoked, users can not access the contact group or its contacts
How the admin setting looks like
Your users will see following page, where they can view or edit contact groups.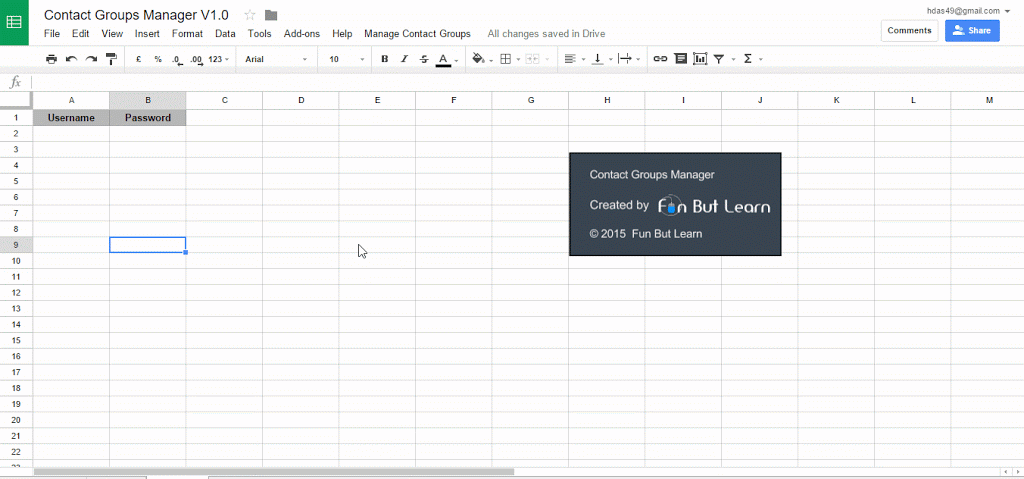 User Login
As an admin you have to provide the Web App URL to the user. User can open that URL and login with their credentials (username and password that you have set for him)
Accessing Contact Groups
After login user can see the list of contact groups which he has permission to view. He can also view the list of contacts and contact details of each group
Updating Contacts
If the user has edit access for a contact, a save button will be visible to him. He can add new fields in phones, emails, addresses, URLs & companies and can save the details
Purchase and Download
You can purchase Contact Groups Manager from the below link. Its cost is only $8.99.
After you get the app, go to File → Make a copy… Then you can start using it.
For any query drop a comment at support@tabgraf.com